Flat Roofing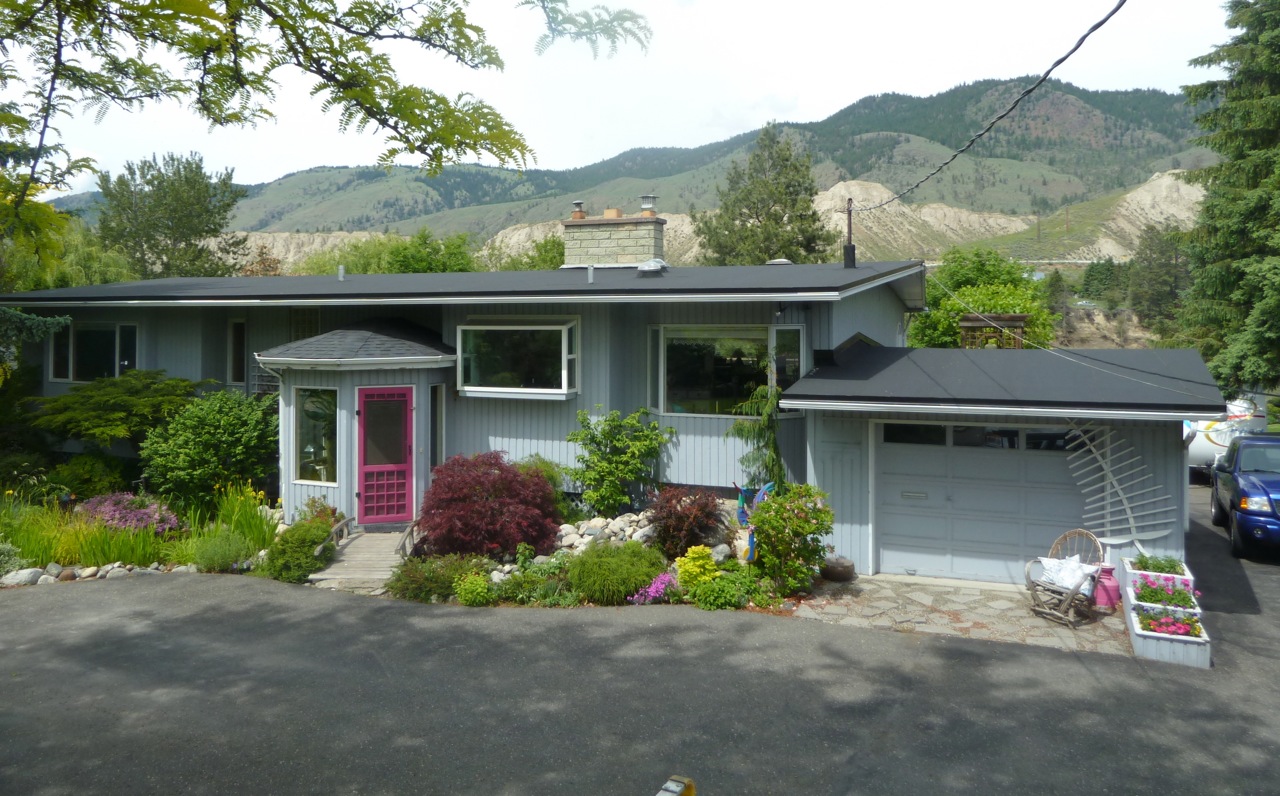 Arcona Roofing is a manufacturer certified installer of low slope roofing applications. Whether the project requires a Single Ply Membrane (TPO or EPDM) or SBS (more commonly referred to as Torch On) our crew of qualified tradespeople will complete the job quickly and efficiently.
Since we know that planning pays off, the crew will be the ideal size for your job and they will have the correct equipment and material. No duplication and no waste. That is why you get an accurate price, not an estimate.
There are many types of roofing systems to choose from. The terms Single Ply, Two Ply, and Four Ply refer to completely different systems, so it is not surprising that there is confusion. There is no one size fits all system, each has its own benefits. We can provide samples and descriptions that can help you make the right choice.
Roof Repairs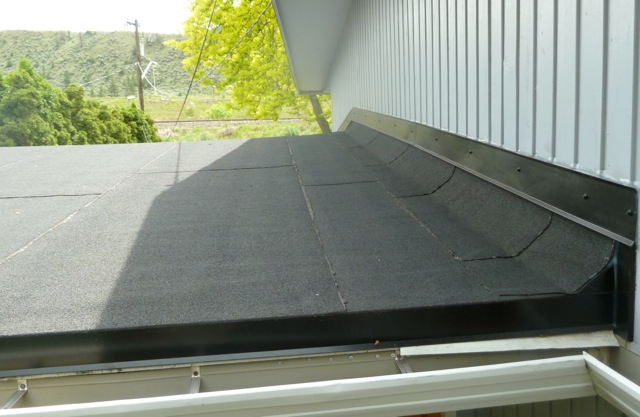 Arcona Roofing's repair crews are trained and experienced. They are experts at finding a leak and stopping it quickly. We will follow up with a report on the overall condition of your roof and help with a plan to prevent future problems.
Maintenance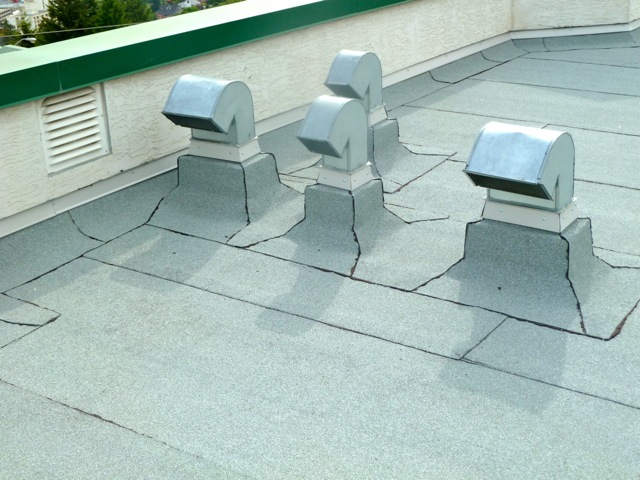 Re-roofing can be expensive. Therefore, a regular maintenance program can be a cost effective way to extend the life of your roof for many years. Arcona Roofing has trained professional that will do an onsite analysis and plan a program with items like drainage, caulking, and debris removal that require attention on a regular basis.
Most building owners protect their investment by promptly dealing with problems such as peeling paint, poor landscaping or cracked walkways. Roofing problems are less visible and may not be noticed until water starts dripping from the ceiling. By that time, the property owner not only has to worry about the cost to repair or replace the roof, they also have the added strain of interior repairs. Maintaining your roof is not only economical it is also environmentally beneficial. It can save the property owner the expense of replacing things like wet, damaged insulation when it is time to re-roof and reduces the carbon footprint by reducing waste.
Without regular roof maintenance and repairs the life expectancy of a roof will be shortened, creating an unexpected financial strain on the property owner. Debris slowly builds up around drains, eventually blocking them and water backs up until it finds another path. Even the new urethane caulkings gradually break down, allowing water to slowly seep into a building. Also, most roof system warranties can be voided if regular maintenance is not performed.
Regular maintenance ensures that your existing roofing system is performing at it's best and gives property owners a report on current conditions of the roof and it's life expectancy. It is a pro-active approach: saving the property owner time and money by reducing the potential of large repair costs, both inside and out of the building. It is Arcona Roofing's goal to prevent any future leaks.
We can offer a monthly payment plan for your maintenance package to help it fit into your budget.
Metal Shop
Arcona Roofing has it's own metal shop with metal bending equipment. This guarantees that the metal flashings that complete your project are the right dimensions and are delivered and installed in a timely manner when the roofers are ready for them.
Safety
We are committed to a strong safety program that protects our staff, your property and the public from accidents. As a building owner you are taking on potential liability when people work on your property. So to ease your mind, Arcona Roofing is a registered company with a current WCB account in good standing, We have a well established safety program with COR, all new employees are required to take a safety orientation , all employees attend weekly safety meetings, and all unsafe conditions are identified and corrected immediately.